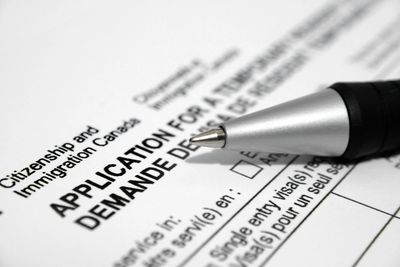 What is a study permit?
The study permit is a document issued by immigration Canada that allows foreign nationals to study at designated institution in Canada. Keystone International School is a ministry inspected school that is considered a designated institution.
Most students need a Temporary Resident Visa (TRV) or an Electronic Travel Authorization (eTA) to fly, or transit through, a Canadian airport as well as a study permit to study at Keystone International School.

Students should not use an electronic kiosk when arriving in Canada. Please see a Canada Border Services Agent upon arrival. Students will need to show the agent their Study Permit Approval letter in order to receive the printed copy of the study permit. Students need this document for school, and should not leave the airport without it. If a student does not collect their study permit upon arrival in Canada, there will be additional fees to return to the airport or a border crossing to obtain it.
What is a Temporary Resident Visa?
A Temporary Resident Visa (TRV) is also referred to as an "entry visa" or a "visitor's visa". It is a sticker placed in your passport and provides different authorization than a study permit. A TRV allows you to enter or re-enter Canada while a study permit gives you permission to study in Canada.
What is an Electronic Travel Authorization?
An Electronic Travel Authorization (eTA) is an entry requirement for visa-exempt foreign nationals travelling to Canada by air. An eTA is electronically linked to a traveller's passport. It is valid for up to five years or until the passport expires, whichever comes first.
Find out more about study permit application and visa below.
Please reach us at [email protected] if you cannot find an answer to your question.
Note that all links below will open in a new page.