Keystone June Newsletter
Welcome, June!
Where has the time gone? We have officially reached our final month of the 2021/22 school year!
This month is so bittersweet for the students and staff at Keystone International Schools; while we look forward to long awaited (and well deserved) summer vacation ahead, it is almost time to say goodbye to another school year.
We have had such a wonderful year, full of adventures, learning & growing! We are beyond proud of all of the hard work of our students for all of their continuous hard work and determination over the last 10 months.
We look forward to spending the next few weeks celebrating all of your accomplishments, and making the most of the final days together.
Click this link for ideas on activities and events around Toronto this summer!
Important Dates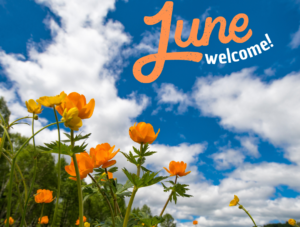 June 5th – World Environment Day
June 5th – National Health and Fitness Day
June 6th – National Gardening Exercise Day
June 8th – National Best Friend Day
June 16th – National World Juggling Day
June 19th – Father's Day
June 21rst- National Indigenous Peoples Da
Birthday Wishes for June 2022!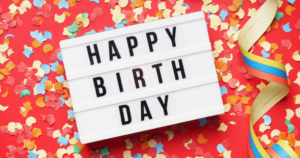 June 2nd – Happy Birthday Ms. Radini!
June 3rd – Happy Birthday Can!
June 14th – Happy Birthday Kerem!
Quote of the Month!
"Whatever it is you're seeking, won't come in the form you're expecting" – Haruki Murakami
High Park Field Trip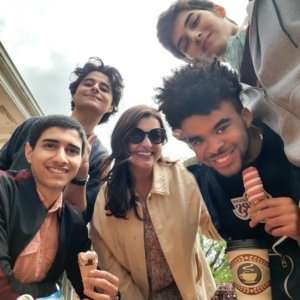 This month, some of our Senior ESL students took a trip to High Park! This was a great opportunity for the students to get to know their beautiful city a little better, by exploring one of it's popular attractions.
The goal for this field trip was to help the students learn more about  Toronto by interviewing people at the park about their experience living in the city. This was also a great way for the class to practice their english and conversational skills.
Book Recommendation for June!
We Have Always Been Here
By: Samra Habib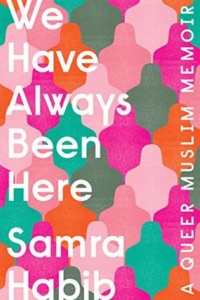 When her family came to Canada as refugees, Samra encountered a whole new host of challenges: bullies, racism, the threat of poverty, and an arranged marriage. Backed into a corner, her need for a safe space–in which to grow and nurture her creative, feminist spirit–became dire. The men in her life wanted to police her, the women in her life had only shown her the example of pious obedience, and her body was a problem to be solved.
So begins an exploration of faith, art, love, and queer sexuality, a journey that takes her to the far reaches of the globe to uncover a truth that was within her all along. A triumphant memoir of forgiveness and family, both chosen and not, We Have Always Been Here is a rallying cry for anyone who has ever felt out of place and a testament to the power of fearlessly inhabiting one's truest self. Read synopsis here